Fractional Recruitment Services for Small and Medium Sized Businesses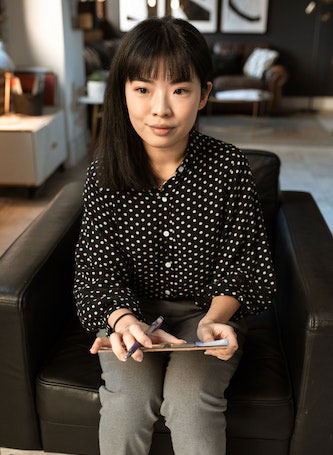 Fractional recruitment can help you save up to 75% of the typical costs associated with hiring
Fractional recruiting helps small and medium businesses optimize the work of talent sourcing—no in-house HR team or costly commission-based recruiters are required.
Recruiting challenges are a drain on businesses of all stripes and sizes. But they are particularly impactful for small and medium organizations which have no leeway for slack. After all, when you're small and mighty, every head count and the value of every dollar spent is paramount.
What is a Fractional Recruiter?
Fractional recruitment is an à la carte option that allows businesses to outsource the talent acquisition process—whether in its entirety or on a partial basis customized to your organization's capabilities and needs.
Fractional recruiters use an agile hiring model that offers a cost-effective alternative to traditional methods. This flexible model offers a cost-effective alternative to traditional recruiting methods such as dedicated in-house teams or costly recruitment firms.
Benefits of Fractional Recruitment
Any business is only as good as the people who work for it. This is especially true for small and medium organizations, where every individual employee plays an outsized role in driving company performance.
Whether you're looking for a full-time employee or executive talent, finding the best candidates for SMBs starts with a fractional recruiter that has a deep understanding of the unique needs of smaller organizations.
Here are some benefits of fractional recruiting for SMBs:
Deep recruitment expertise, including knowing where to find top candidates who aren't actively checking job postings
Access to specialized training and screening, such as personality fit tests, behavioural interview training for hiring managers, and professional background checks
A la carte offerings that allow organizations to outsource as much or as little of the hiring process as needed
Scalable model accommodates hiring fluctuations
Knowledgeable hiring experts enable you to avoid inadvertent pitfalls, such as discriminatory postings or screening questions
Savings of up to 75% over other recruitment models
Recruitment Strategy Matters
Building an engaged, talented workforce that drives great results isn't about getting people in chairs—first and foremost it's about finding individuals who are the best fit for your unique organization.
But that's where many recruitment outsourcing options pose a challenge.
Many recruiting companies work on a commission or contingency basis—meaning they are compensated based on a proportion of the salary of the role they are filling, and only once that role is filled. This incents recruiters to fill jobs fast, but doesn't always prioritize finding the best individual for the role.
At HR à la carte, our model is a little different.
As our name suggests, we work on an à la carte basis, meaning we are paid based on our time and the services we perform—whether that's designing interview questions or conducting initial phone screenings or handling the entire whole process, from job profiling through to candidate selection and offer.
As a small business ourselves, we're intimately familiar with the challenges and priorities of the organizations we work with. Our agile hiring model allows small and medium businesses to design a recruiting package that fits their unique needs and budget—so you can focus your hiring investment where you need the help, and eliminate fees for services you don't need.
The Recruitment Process
Here are the steps in our proven process for fractional recruiting. With HR à la carte, you can outsource as many—or as few—steps in the recruitment process as you need to.

Recruitment Experts That Help You Attract & Hire The Best Talent
At HR à la carte we work closely with clients to understand their needs and deliver a tailored approach in order to find the right talent that fits your company culture.
À la Carte Fractional Recruiting Services
Drafting, reviewing, and providing recommendations on job postings
Posting job on relevant job boards
Sourcing for passive candidates via LinkedIn and Indeed
Resume screening
Interviewing, from brief phone screen to in-depth video interviews
Candidate assessments
HR consulting, from helping you build legal contracts, onboarding, maintaining compliance and training your workforce
How HR à la Carte Fractional Recruiting Engagements Work
Our agile hiring model means we customize our talent acquisition offerings to create a recruiting program that's right for you. That starts with understanding your goals and objectives. From there we'll develop a proposal that's unique to you and your business, whether you need an end-to-end solution or just some help along the way.
Here's what our clients are saying
MAD Elevator Fixtures Inc.
HR à la carte has been a great resource for searching new talent for us and in helping us create our Employee Handbook with relevant policies that fit our growing organization and meet compliance requirements. They are responsive, resourceful and flexible.
–Dilip Sen, Controller
Give Job Seekers an Exceptional Experience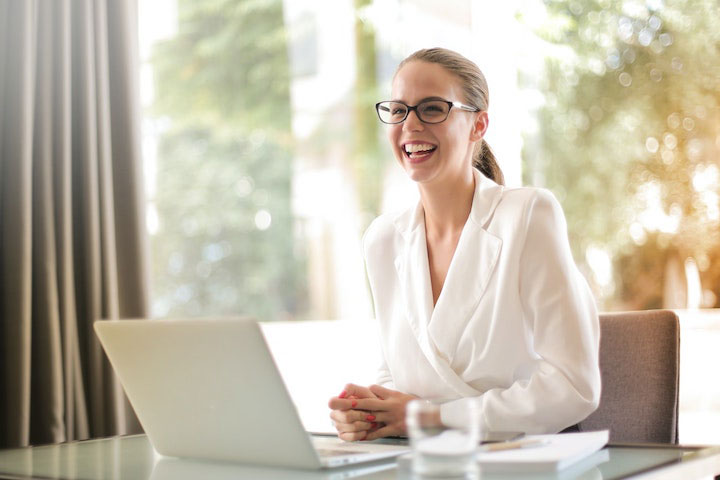 There's one more important reason why you might want to optimize talent acquisition that you may not have thought about.
The hiring process is a two-way street. It's not just about identifying great talent. It's also about showing attractive candidates who you are as a company so they're excited about the role and want to work for you.
Offering a great job search experience tells candidates you're serious about staffing your company with good people. An organized, thoughtful hiring process lets prospects know you value their time and care about the experiences you provide for your greatest business asset—your staff.
Start Hiring Qualified Candidates Now
Learn how to level up your recruiting—and find better candidates and save money at the same time. Contact us now for a discovery call.