Apprenticeship Training in Ontario
April 19, 2016, by Tam Campbell Trant | Recruitment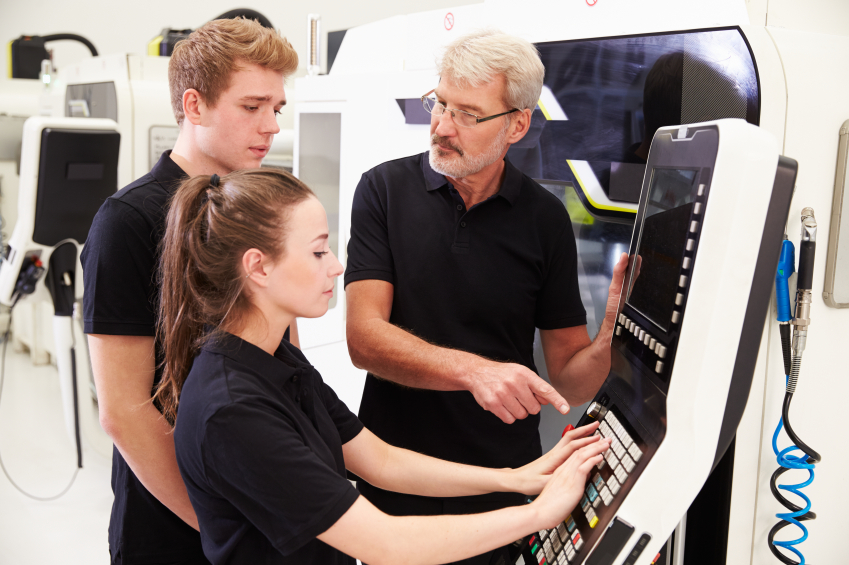 While the idea of Apprenticeship Training may conjure visions of Jedi knights brandishing light sabres with young Padawans, this worthwhile training actually takes place in many Ontario workplaces and offers many benefits for employers.
With college students graduating at the end of this month, this may be a good time to explore the possibility of hiring an apprentice - someone who learns a skilled trade on the job, under the direction of more experienced workers.
According to Employment Ontario, there are many benefits to an apprenticeship program. Apprentices attend government-supported in-class training at provincial industry standards, they develop a sense of loyalty to their employer, and employers are better able to plan for their future workforce needs.
In Ontario, the Ministry of Training, Colleges and Universities and the Ontario College of Trades share the responsibility for Ontario's apprenticeship system. They outline 5 steps to hire and train an apprentice:
1. Assess Your Training Ability
An employer must ensure they have the capacity to train an apprentice, including having the proper equipment, materials, facilities and qualified staff.
2. Identify Your Apprentice
An employer must source an apprentice through posting the position, exploring the Ontario Youth Apprenticeship Program (OYAP) or speaking with trade associations, colleges, or unions.
3. Register Your Apprentice
An employer must formally register the employee as an apprentice with the Ministry of Training, Colleges and Universities.
4. Train Your Apprentice
The employer must train their apprentice in accordance to all standards.
5. Finalize Training and Complete Paperwork
Once training is complete, documents must be submitted.
In addition to the benefits of having an apprentice, employers can qualify for an Apprenticeship Training signing bonus, tax credits and a completion bonus per apprentice.
For more information on apprenticeship training and eligibility in Ontario, visit any of the Ministry of Training, Colleges and Universities offices: http://services.findhelp.ca/eo/tcu/appoff.
For information about apprenticeship training in other parts of Canada, go online to search by Province or Territory:
http://www.youth.gc.ca/eng/topics/jobs/apprenticeship.shtml
And may the force of Apprenticeship be with you.