Engaging Remote Employees is Crucial – Especially if They're New to Working from Home
February 16, 2021, by Tam Campbell Trant | Performance Management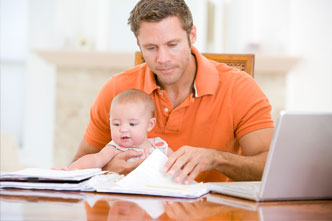 At HR à la carte, we're old hats when it comes to working from home. In 2010, our company was founded that way and we've always worked remotely. Over the years, we've exalted the advantages of going virtual, including increased productivity and greater flexibility for work/life balance.
Our team of consultants specifically chose a work from home ("WFH") career for the work/life balance benefits. However, we're also keenly aware of the challenges of remote working. Having engaged employees without face-to-face interaction can be tough - and it's not for everyone. We've given tips on how to manage employees in a remote environment, such as hire for fit, maintain communication, give feedback in real-time, and create "get-together" occasions whenever you can. Below we have compiled the following links, resources and ideas to help you manage your remote employees, too.
A clear Work from Home Policy, including some verbiage on meeting performance expectations is a good first step, but managers will need to have a communication plan with some follow-ups. Maintaining employee motivation in a WFH environment also includes ensuring employees have the proper tools and equipment to be productive, and having regular communications to touch base and give recognition for boosted morale.
According to one Forbes article, only about one in 10 employees will succeed working remotely. Employees must be super disciplined and willing to connect. Companies are advised to start with solid onboarding, track employee time and monitor projects.
Head over to LinkedIn Learning for more tips and suggestions on how to hire and manage remote teams and for resources on setting expectations for behaviours and habits.
COVID required a global pivot in the work world such that people are now working from home in record numbers. What about the employees whose company cultures didn't support WFH initiatives, and are now suddenly faced with isolation? What about those millennials who are newer to working from home, who found the pivot a shock, and are yearning to get back to the office as soon as possible? Engaging these remote employees is crucial - now more than ever.
Recent studies have found that different groups of employees have different experiences of working from home — depending on their personality type, career stage and home life. Introverts are coping better than extroverts and are reporting higher job satisfaction working from home; employees under 30 were more likely to miss the face-to-face time of the office.
Lighthouse, a blog about Leadership & Management Advice, is quite frank about the potential downsides your employees may be feeling: loneliness and isolation, feeling left out and communication breakdown due to a lack of non-verbal cues. They stress the importance of recognizing the challenges some people face, and suggest some interesting ideas to keep remote workers engaged: make time for small talk, use video as much as you can, make whiteboarding and ideating remote-friendly and use animated gifs and emoticons to convey emotion (a favourite at HR à la carte!).
In that same Forbes article, they suggest other engagement initiatives: mentor programs, wellness challenges, inclusion & diversity forums, mental health program and volunteerism & charitable activities.
Incorporating some of the above suggestions may help your employees cope until they can get back to the office. With luck, you'll engage all those feeling isolated in their new WFH arrangements - both the extroverts who can't wait to leave their home offices, and the millennials who are desperate for face-to-face interactions. By putting some of these suggestions into practice, you'll keep your employees engaged until you can return to that water cooler in the office.