What Can You Do When You Just Can't Find the Right Candidate? Make vs Buy Decision in Recruiting
October 21, 2015, by Corina Sibley | Recruitment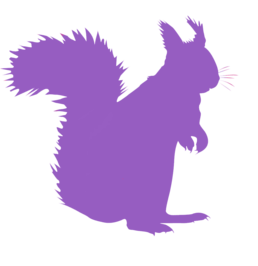 We had the elusive purple squirrel and he got away. One minute he was there, the next minute, poof, he disappeared for an opportunity better suited to his current circumstances. If you're in recruiting you know exactly what I'm talking about. If you're not familiar with the term, here's a great definition for you.
And we all know there is only one purple squirrel. So what do you do when you have completely exhausted the labour market, networks, referrals and mining for passive candidates and come up short? We had to rethink our approach. If the candidate doesn't exist what can we do to fill this role?
In the manufacturing world there is something called a make or buy decision. It basically means deciding between whether it is better to manufacture an item in-house versus buying it from a supplier. Many factors go into the decision such as cost, quality, marketing, etc. We decided to take this same logic to our recruiting efforts. If we can't buy the skills we are looking for on the labour market, let's make them, so to speak. Thinking outside the box this way re-energized the recruiting team as we re-looked at the job posting and re-defined what it is we needed. It also allowed us to think of other candidates we had met that might fit the organization and provide the level of energy and enthusiasm we were looking for, but didn't have the exact background and experiences. What if we provided them with the training, invested in them, provided them with support, coaching and on-the-job training? In essence, create or make our own purple squirrel? Now we're talking!
The recruiting team is going back to the drawing board and rethinking what the perfect candidate will look like with this new set of parameters. It's opening up new avenues for us to find candidates and we're very hopeful that this time we will catch the purple squirrel.
Now this idea isn't always feasible due to circumstances, budget and time. But next time you find yourself up against the wall in finding that perfect candidate, maybe the "make" decision will be right for you, too.
Tell us what you think! Have you run into this problem before? What strategy did you use to fill the role?