The Advantages of Going Virtual
August 01, 2017, by Corina Sibley | Work Environment and Policies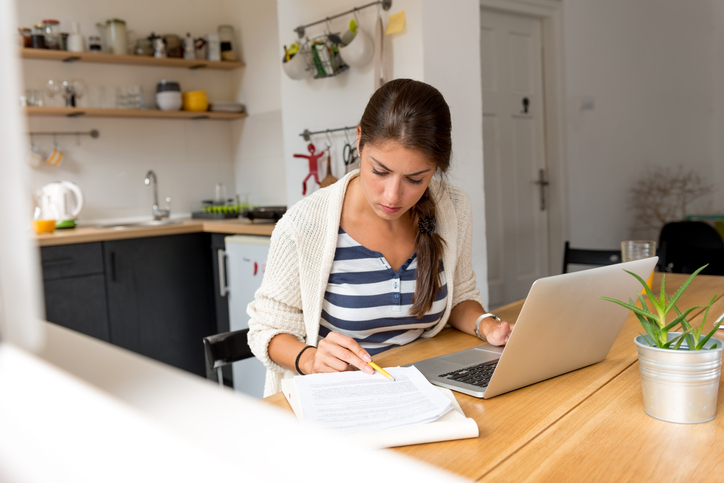 Starting HR à la carte almost 8 years ago, we always set out to be a virtual company. Having no bricks and mortar keeps our overhead down and also ensures we are focused on our clients. By not owning or leasing a building or office space, we also do not require someone to manage that space for us.
What are the other benefits of being a non-traditional company?
1. Flexibility
No commute and no office hours means maximum flexibility. Our associates work when they want, how they want. As long as deliverables are being met on time and client satisfaction is high, it doesn't matter to us whether someone works 9 to 5 or from midnight to 5 a.m. This means they can weave their everyday lives into their day-to-day work life. Need to take your aging parents to an important specialist appointment, not a problem. Need to step away to watch your daughter's competitive dance recital, go for it.
2. Productivity Focused
No office means no face time. Nobody is checking their clocks to see when you arrive and when you leave for the day. However, responsiveness in our business is key. We need to be connected and mobile. If we're not available for a period of time, we make our colleagues aware when we'll next be online and available.
Not being focused on face time means we are very focused on productivity. Our clients are the reason why we are in business and we treat their businesses as if they are our own. Being business owners ourselves we understand the need for urgency, accuracy and customer focus. Our associates all have that same mindset and if they don't, it quickly becomes apparent. There's no hiding poor performance in a virtual environment. That's why we have such a hard time understanding old-school management that insists that employees need to be present or else they feel like they are not working. The creative minds behind the ROWE movement agree with us as does our fellow like-minded thinker, Pam Ross, who is the only certified ROWE consultant in Canada.
3. Client Focused
Spending less time managing the optics of face time and worrying about clocking in and out allows us to focus our energies on our clients. We spend that time brainstorming on how we can make our services even more efficient for them, and on ways we can help them to save time and costs on their outsourced HR.
4. Lower Carbon Footprint
None of our associates need to commute to an office. In the GTA, traffic congestion is at an all-time high, with commutes in excess of 2 hours each way becoming more and more the norm. How productive is that? And how much carbon is being emitted from those commuting workers? My commute and those of every single associate in our company involves walking a few steps to an at-home office. If I need variety, I will occasionally walk to the nearest coffee shop or library. We do go to our client sites when required, but this is the exception, and not the norm. Our meetings with clients are normally conducted via conference call, Skype or other tele-conferencing technology, or email.
Sold yet? Of course there will always be those traditional businesses and industries that can't get away from bricks and mortar. But with today's technology, we're surprised there aren't more businesses like ours around.
Next blog I'll write about what it is we do to ensure our associates feel connected and part of the business as well as ensure we are meeting our business goals and objectives.
Are there ways you are integrating virtual or remote work into your business?